Miette LaPierre: Vocalist & Composer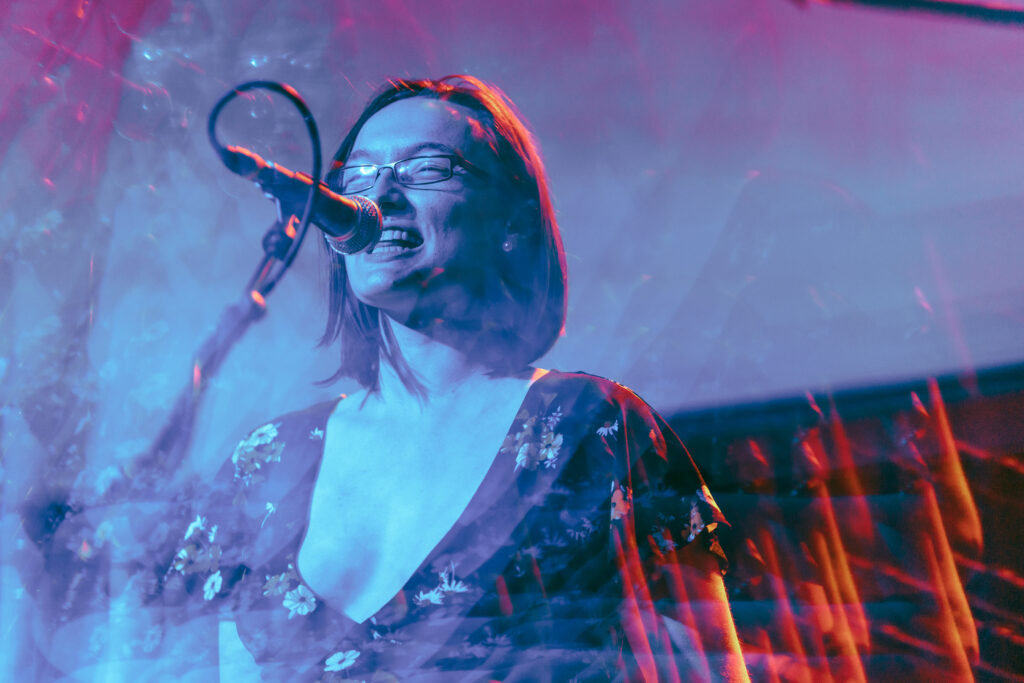 Photo taken by Zach Finch
Miette Lapierre is a jazz vocalist and composer born and raised in Portland. She started performing at five as an actor in musical theater. She later progressed to performing in pit orchestras, conducting, and music directing, until finally finding her home in jazz vocal performance and composition.
Miette sings a combination of jazz standards, R&B/pop songs, and original compositions. She is known for her vocal improvisation and her sultry tone as well as her witty repartee on the bandstand. She can be seen performing at venues such as The 1905, Wilf's, The Underground in Clackamas, The Aladdin, Mississippi Pizza, Hotel Vintage, Mississippi Studios, The Hoxton, Huber's, Show Bar, Goodfoot, Living Room Theaters, The Hilton, and more. She has performed with great pianists such as George Colligan and Kerry Politzer. She also regularly performs background vocals for the math-themed funk group Mr. Vale's Math Class.
In 2022, Miette graduated with a bachelors in jazz music performance and a minor in gender and sexualities at Portland State University. She now teaches private vocal and flute lessons at Ethos Music. She greatly enjoys working with students of a variety of ages and encouraging them to explore the music they love.
With the knowledge she has gained she aims to help make the Portland jazz scene a safer and more encouraging community for womxn, non-binary folx, queer and trans people, as well as other marginalized people. She enjoys facilitating conversations about how identity and music co-mingle and educating others on womxn and queer composers throughout jazz history.
Miette can be reached by email at [email protected] or by phone at 503-764-5484.